[url=https://servimg.com/view/19539211/25][img]https://i62.servimg.com/u/f62/19/53/92/11/6f37c710.jpg[/img][/url]


Horus and Ptah, two Asetian elders embracing Egyptian Pharoah Senusret I (who ruled Egypt from 1971BCE to 1926 BCE. His prenomen was KheperKaRa.)

While he ruled, around 1950 BCE, there was an official known as Hor who led an expedition for amethyst in the Wadi el-Hudi.

[url=https://servimg.com/view/19539211/24][img]https://i62.servimg.com/u/f62/19/53/92/11/9d2c6b10.jpg[/img][/url]

Heruset

Insider





Number of posts

: 264


Location

: Inside


Registration date :

2015-10-24



Not sure why it didnít host the images correctly.
Reposted here.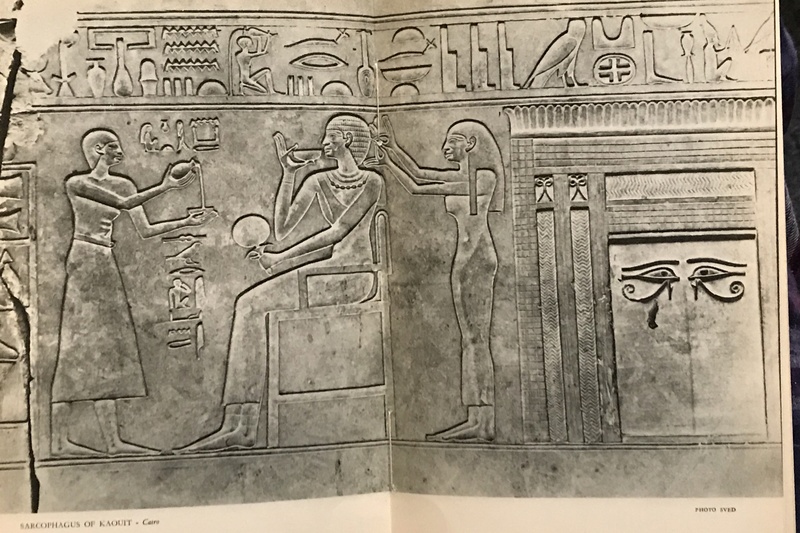 Heruset

Insider





Number of posts

: 264


Location

: Inside


Registration date :

2015-10-24



Beautiful artwork. This book looks like it is a nice gem and meditation tool.
I wish I had more to add, but I'll leave my few thoughts anyway.
The top image evokes a sense of high ritual, although I could be completely off base. I might have to set aside some time to delve more into it, gathering some facts and meditating upon it before further elaboration.
Amusingly, I can see how the bottom left image could be misinterpreted as a romantic sort of embrace by a common, mundane mind. However, it evokes for me a sense of
Khenmet,
immortally represented in stone. If I am wrong, anyone is free to chime in. It is possible that I have sand in my eyes.

The last image involving Horus gives me a feeling of the Aset's Firstborn personally initiating, in a comforting, loving and familial way, an Elder Viperine.
Great tools for contemplation.

Rhea Kaye

Adept





Number of posts

: 478


Location

: USA


Registration date :

2013-12-18



Well, it's just a small added snippet, but my curiosity was piqued by the top image, so I have looked more into it.
http://www.hethert.org/kawit.html
This is a nice site for an initial (but not by any means final or only) study of this topmost image.
The scene depicts milk being offered to a priestess of Hathor, named Kawit.
"For your Ka, mistress. Drink what I give you."
Very nice!

This is a blatant reference to the vampiric side of the Asetians, and it was revealed to us in
The Violet Throne
that Hathor was, in fact, an Asetian. References to Hathor in
Kemet
are quite interesting as well.
The quote is exquisite, I must say. It is a thrill to find these pieces of beauty, written on stone for anyone willing to sit with the silence.

Rhea Kaye

Adept





Number of posts

: 478


Location

: USA


Registration date :

2013-12-18




---
Permissions in this forum:
You
cannot
reply to topics in this forum